iPhone can be infected by a virus. Even if you have not performed a jailbreak on your device, the iOS device can still be attacked by malware. And during the last few years, the growth of iPhone malware has been propagated, such as Muda, YiSpecter, Yomi Ad, AceDeceiver, and more. How to keep your iOS device safe? How to handle a virus or malware attack? In this guide, we will let you know how to check and get rid of an iPhone malware. Furthermore, it also provides the way you can take to protect your device!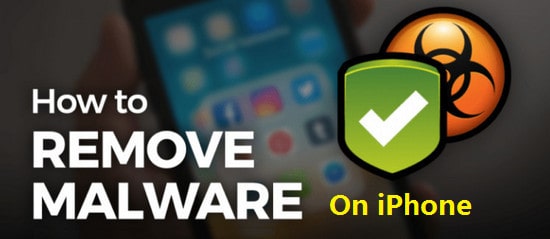 Part 1: How a virus or malware attack the iPhone?
Technically speaking, a virus is a piece of code that inserts itself into another program, whereas a worm is a standalone program in its own right; both seek to propagate themselves by hijacking messaging applications or via social engineering. Because hackers cannot break into iOS itself, one of their most common strategies is to crack a developer kit, which may in turn be used by unwitting app developers. The crooks thus gain the ability to redirect you to a dodgy website when you use the app which uses the compromised tool.

Part 2: How to find out if your iPhone has got a virus or a malware
So please do such the following checking:
Have you jailbroken your device? And if so, have you installed an application from a non-official source whose authenticity is questionable? If the answer to both is yes, you may have a malicious piece of software on your device and should attempt to isolate and uninstall the culprit.
Check crashing apps.
Does the unexpected behavior manifest itself when you use certain apps only?
If so – and particularly if it's only one app – then you're probably looking at an app-specific issue, and we'll deal with this in a moment. Common behaviors exhibited by apps that have been hijacked include redirecting you to an unfamiliar web page in Safari and opening the App Store without permission.
Check malicious apps.
Look carefully at the list of every app you've installed from the App Store, tap the Apps icon at the bottom of the store, tap your profile photo, and then tap Purchased. If there's an app on your phone that isn't in this list (and doesn't come from Apple), it's likely malicious.
Check battery performance.
Go to Settings and tap on Battery. All the apps with the respective battery usage will be listed. When you tap on Show Detailed Usage, you will get the breakdown of foreground and background usage. If you find an app that you don't recognize, it is malware.

Part 3: How to remove malware from the iPhone?
Continue reading >>