If you are using Samsung Galaxy Note 10, any photos that you've taken on your Samsung smartphone can be transferred to your PC for storage, backup, editing and sharing. There are several ways to quickly copy files to the PC and we'll show you two of the best approaches about how to backup or transfer photos from Samsung Galaxy Note 10 to Windows 10 PC.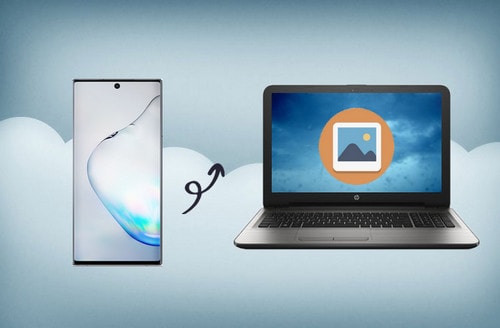 1. Manually transfer your photos on Samsung Galaxy Note 10 to a PC
Steps:
Connect your Galaxy Note 10 to your computer using the USB cable. Make sure the USB cable you are using supports MTP or PTP connections. If asked to allow access to phone data? tap "Allow" to accept
Once connected, swipe down from the top of the screen to access your notifications. Tap on the notification from the Android System. It will say Tap for other USB options. Tap an option that allows Transferring files or Transferring images.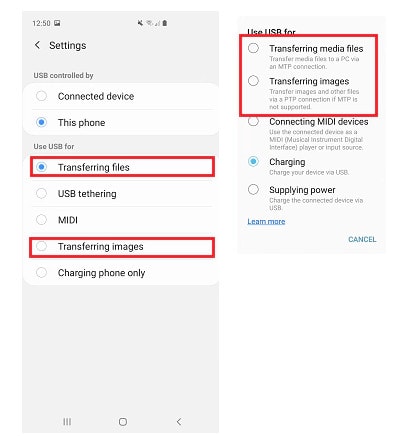 Now that your Galaxy Note 10 is connected and it will appear on your PC as an available drive. You can find your device on the PC by opening your File Explorer and looking down the left hand column. You can also search under Devices and drives. Click on your device to open it.
You will be able to see all the files you have stored on your phone. Your photos can be found in the DCIM folder. If you save your photos to an SD card, they will be under DCIM in the SD card folder instead.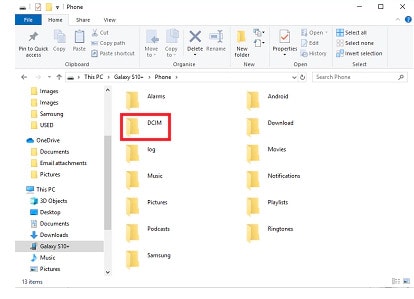 Select the photos that you wish to transfer and drag and drop them into a folder that is saved on your PC
Does it seem a little complex? OK, we will have an easier way in the next method.

2. Transfer photos from Samsung Galaxy Note 10 to a PC with a free phone manager
We can use a helpful tool to realize the photo transferring in a simple way. This tool is PanFone Mobile Manager, which supports transferring certain photos you prefer from your Samsung Galaxy Note 10 to the computer. You can preview the photos in it and transfer photos as easily as 2 steps.
Step 1: At first, download and install this Free Mobile Phone Manager on your computer.
 Download
Win Version
Step 2: Run this program and get your Galaxy Note 10 connected to the computer. Connect your Samsung with a USB cable and PanFone would detect your device automatically.
Step 3: Backup photos to computer
Once your Samsung Galaxy Note 10 is connected successfully, clap the "Photos" tab. All albums of the Samsung Galaxy Note 10 will be listed.
* Export the photo album from your Samsung Galaxy Note 10 to the computer.
Simply select the certain album and then click on the "Export" button. The photo album will be transferred to a computer.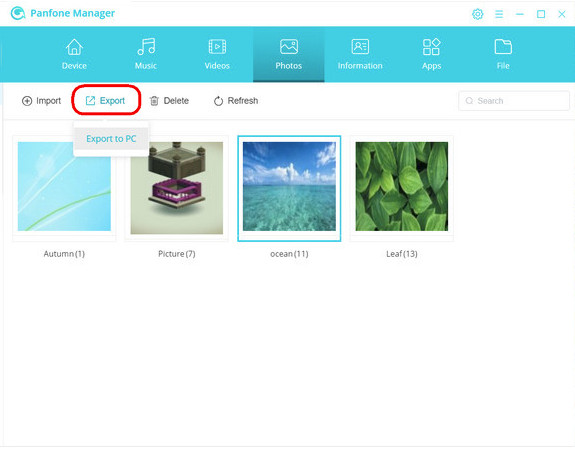 * Export specific photos from your Samsung Galaxy Note 10 to the computer.
Open one specific album. Select multiple photos and click on the "Export" button on the menu bar. Then the selected photos will be copied to the computer.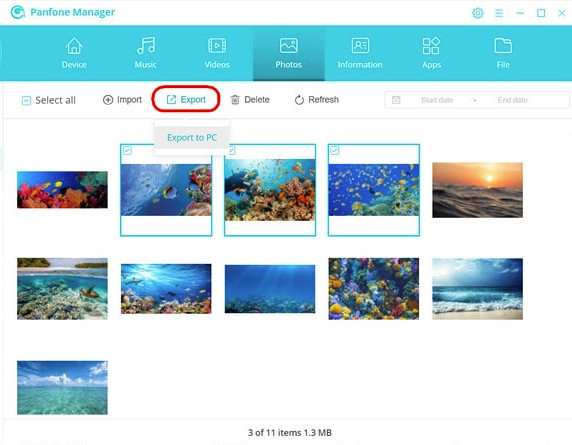 Conclusion: Simply say, transferring photos will never be a problem for the new users of Samsung Galaxy Note 10, but if you want a faster and easier way to transfer or backup your photos and other files, PanFone Mobile Manager is a perfect tool that you can use. You can transfer all photos on your Samsung Galaxy Note 10 to a Windows 10 computer with 2 steps. Now download and try PanFone Mobile Manager!
 Download
Win Version

Related Articles: