To keep porn and other adult-oriented sites from showing up in Safari on your kid's iPad, iPhone, or iPod touch, you have to tweak the restrictions.
Step 1: Navigate to the Proper Preferences.
To get started, you\'ll need to navigate to Settings > General > Restrictions. If this is the first time entering the Restrictions preferences, you\'ll need to create a four-digit Restrictions passcode, which does not have to be the same as the lock screen passcode.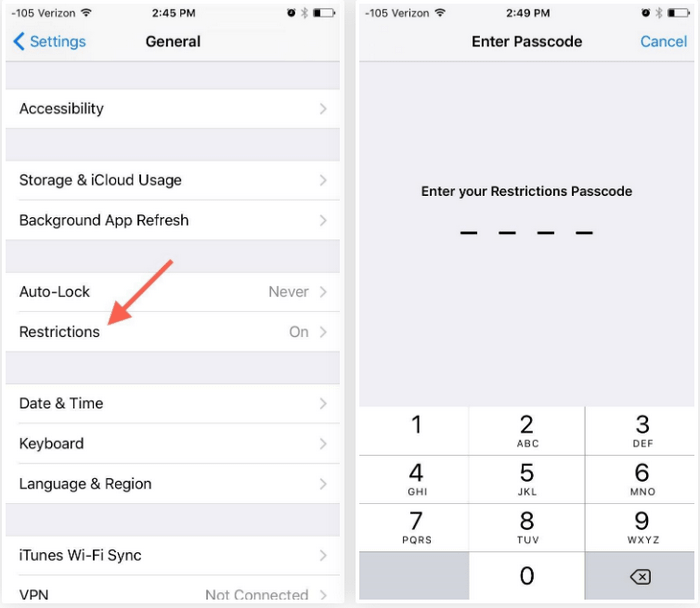 Once you've successfully made your way into the Restrictions preferences, scroll down and select Websites.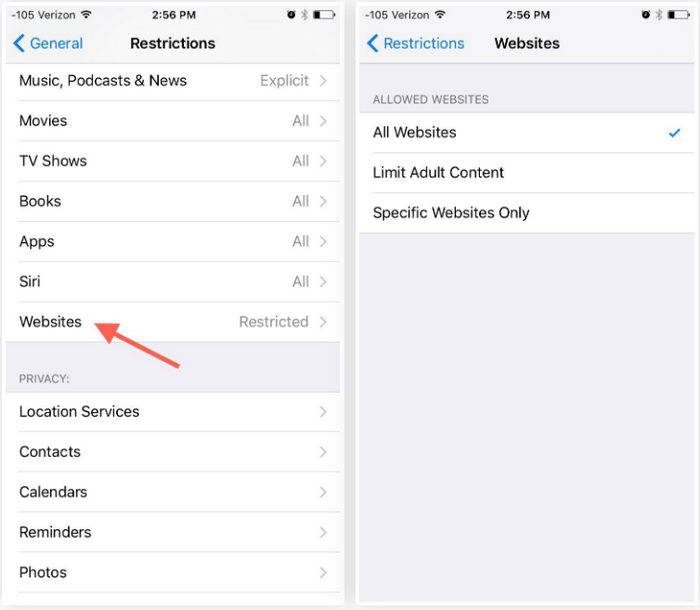 Step 2: Restrict Websites.
From here, you have two options besides unrestricted access: Limit Adult Content or Specific Websites Only. Let's go over both.
Limit Adult Content restricts access to pornographic and other adult-related websites. If there\'s a site that can still be accessed after enabling this, then you have the option to include it in the Never Allow blacklist.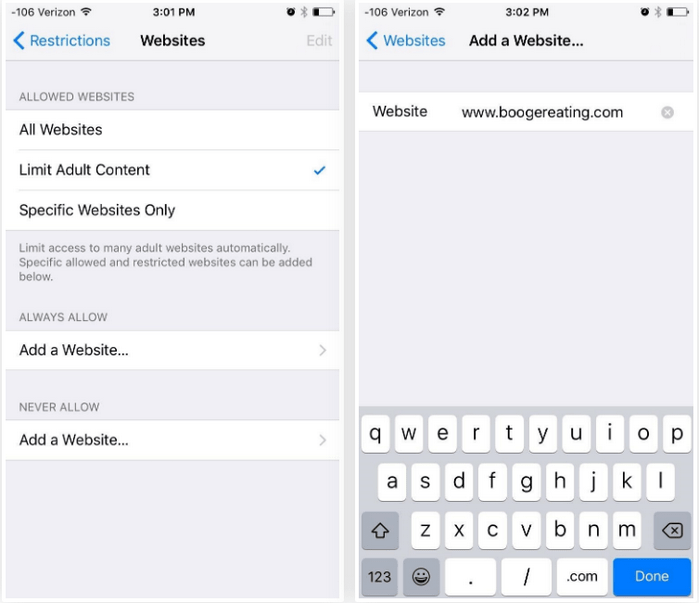 With the Specific Websites Only option, you can create a list of allowed sites. This means all other content will be blocked, excluding whatever you include in the list.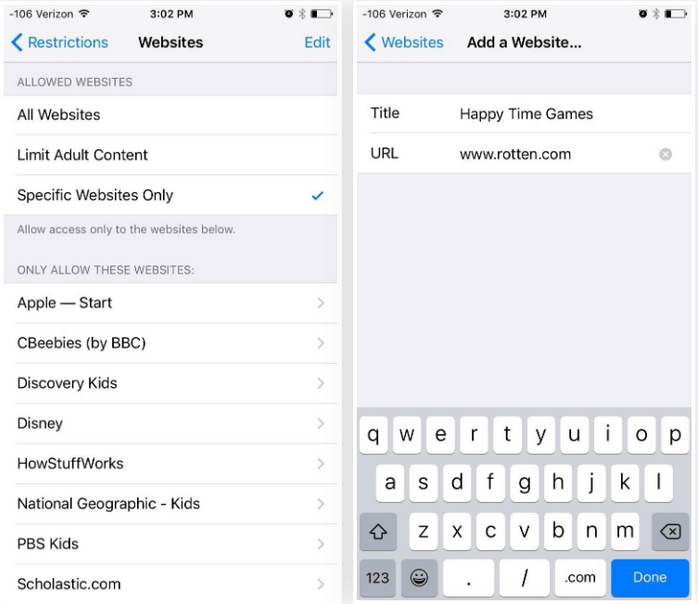 Step 3: Try It Out Yourself.
After of these, you can check by visiting any adult website, it won't open.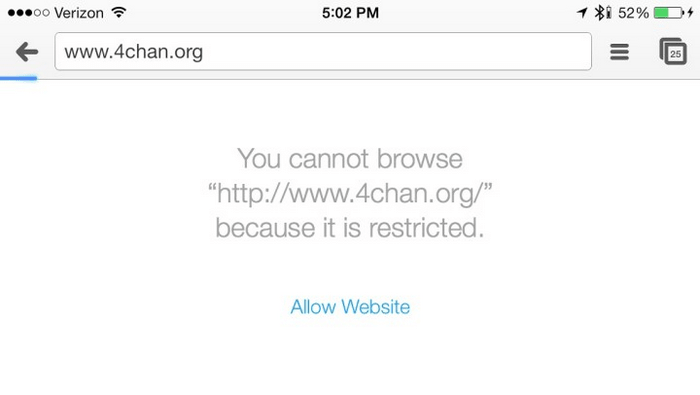 How to Block Inappropriate Websites on My Kid\'s Phone