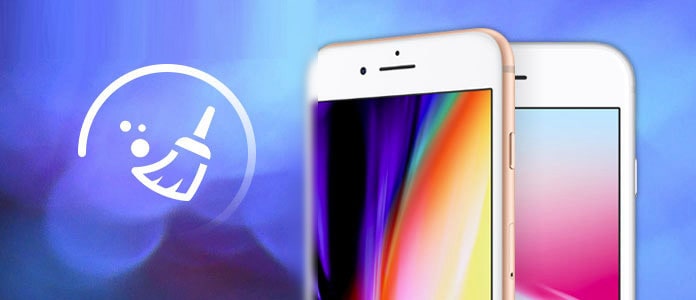 Apple iOS 13 has brought a lots of new features and changes that can aid in managing iPhone storage space. Is there any new feature in iOS 13 for clearing cached files for iPhone? That's regretful that none of these new features is for clearing caches. So we will introduce a method in this guide about how to clear iOS 13 cache files.
Tools supplied in iOS 13 to manage storage
iOS 13 supplies such new tools to manage storage. You can use one of following apps supplied by Apple to manage the iPhone storage:
File App: File app is a dedicated iOS file manager for iPad, but not as robust as Finder in OS X is. This app is to help users find and deleted unwanted large files in order to create more storage on the iOS device.
Offload App: iOS has introduced a new storage management option called Offload Apps. This will reclaim the storage space used by the app but would keep its documents and data on your iPhone. Future installation of the app would also reinstall its data and files if the app is still in the App Store.
Personalized Suggestions: Apple is introducing a new feature that will appear under iPhone Storage. It will offer personal recommendations to iOS users to help them get control over their iPhone storage by suggesting actions that they can take to increase available storage.
As we can see, the ability of keeping iPhone clean by clearing cached data is still lacked in iOS 13. And this is one of main reasons to cause the slow of your iPhone. It is a so bad experience to operate your iPhone that way.
How to Clear iOS 13 Cache to Speed up iPhone
Thankful we can get help from 3rd-party tools. One of them is PanFone Data Eraser.
PanFone Data Eraser is a tool to delete those cashes, temporary files, sensitive files, iOS data, etc. It so powerful that once used to delete files, which is gone and can never be recovered. So, we really advise that you back up those important files before deleting them because they can never be recovered once you delete them.
Features of PanFone iOS Data Eraser
PanFone iOS Data Eraser Pro helps you erase data from iOS device to protect your privacy.
Erase data on iOS device completely with nothing recoverable.
Wipe 10+ social apps data: WhatsApp, LINE, WeChat, Kik etc.
100% secure private data when switching phones.
Erase deleted files and private fragments with no chance to recover.
Clear junk files and speed up iPhone/iPad.
Support for all iOS device running iOS 7 and above (including iPhone XS).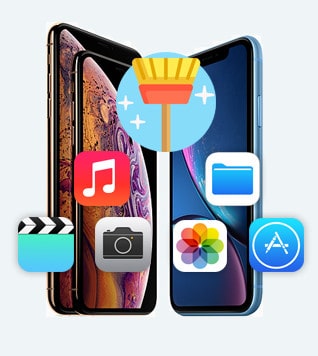 Steps
Step 1: Click the above button to download PanFone Data Eraser and install it on your PC.
Step 2: Launch PanFone Data Eraser and connect your iPhone with your computer.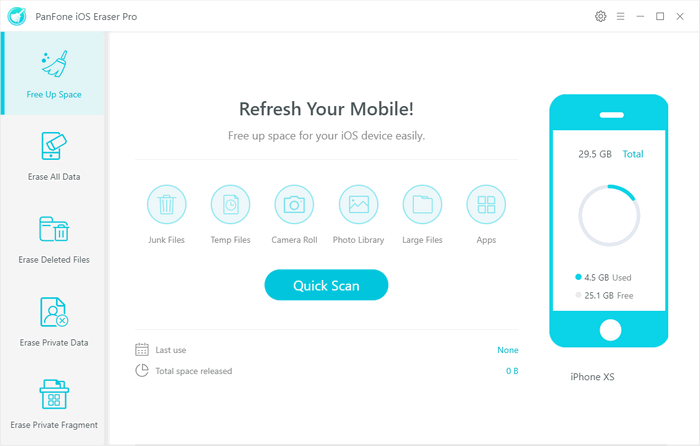 Step 3: Tab "Free Up Space" and then click "Quick Scan" on the right panel.
The scan will take few seconds for first time. When it finished, you will see a result list of scan. It shows the spaces taken by Junk files, Temporary File, etc.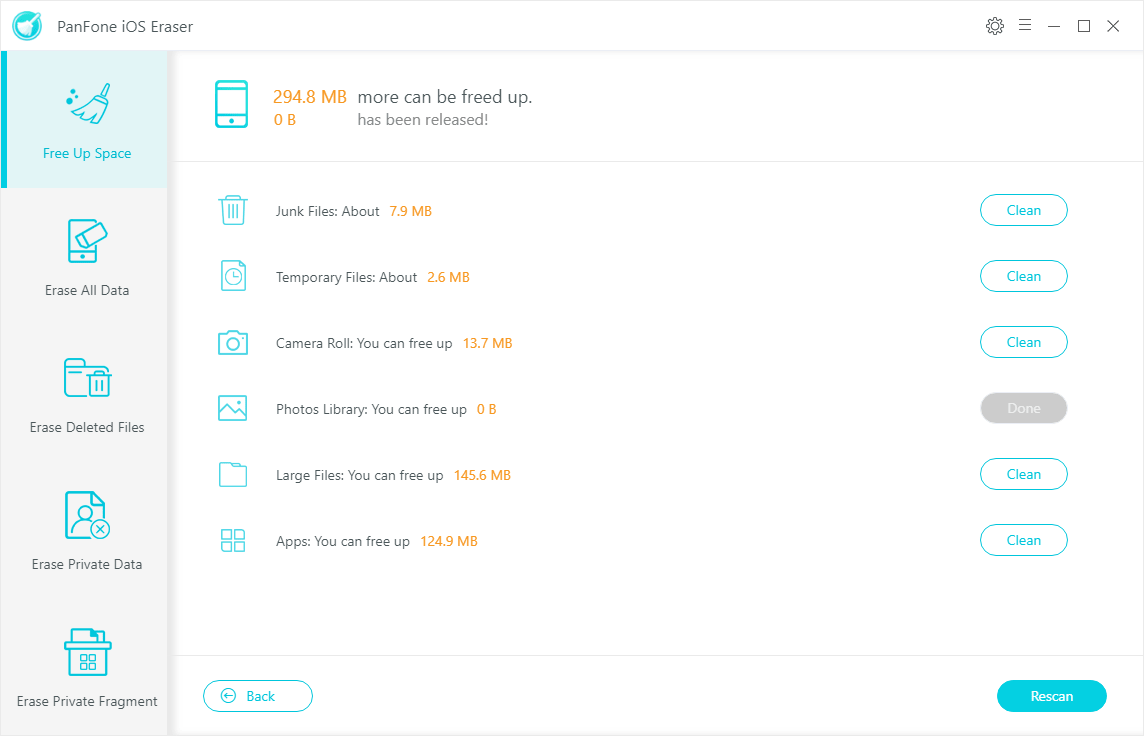 Step 4: Click the button "Clean" beside the "Junk Files". It switches to the details.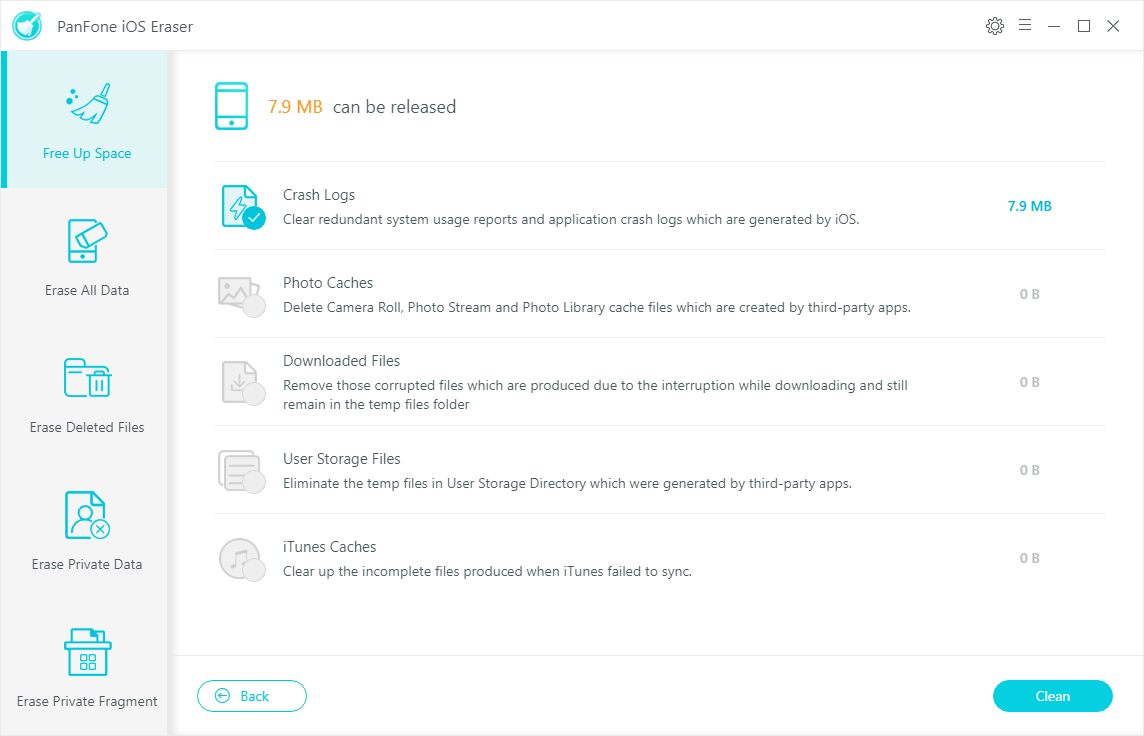 Tab "Clean" and make sure of the deletion. Do the same to "Temporary File". And all the caches of your device are cleaned.
Only 4 steps to clean the caches on iOS 13. It's so simple and smart. Furthermore, you also can use "Erase Deleted Files" to save more spaces on your iPhone and speed up it. PanFone iOS Data Eraser is a very powerful data deletion tool that worth trying.