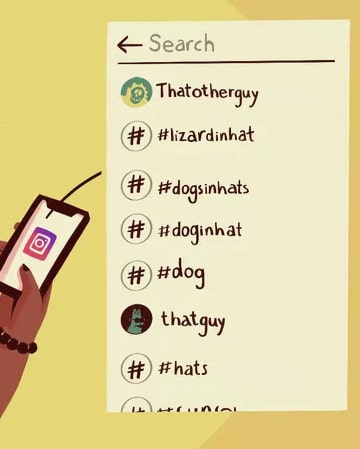 We all know that Instagram keeps a record of our search history. However, what's annoying is that Instagram makes it apparent that we visit these profiles by showing these as suggestions under search. While this personal record can come in very handy, it presents some potential privacy concerns.
Sometimes the search history just won't clear and the past suggestions start popping up as soon as you type the first letter. In this guide, we will share a solution about how to delete Instagram search history permanently. Let's first start with the basics and learn how to clear search history.
Where to Find Instagram Search History
Unlike some other platforms, Instagram does not have a dedicated page or area for user search history. The previous searches are logged and they are made available at the time of a new search the user will perform. This may make it tricky for some users to find their old searches.
How to Clear Instagram Search History within the App (not complete)
Start Instagram App and log into.
Click or tap on the Profile button, represented by a head and torso and located in the bottom right-hand corner of the screen.
Your profile should now be displayed. Click or tap on the Menu button, located in the upper right-hand corner and represented by three vertically-aligned dots on iOS and Android or a gear icon on Windows phone.
Tap the Settings gear near the bottom of the slide-out pane.
Tap the Security icon.
Select Clear Search History, then confirm on the following screen.

You will now receive a message asking you to confirm this action. Press the Yes, I'm sure button. Your search history will be instantly cleared at this point.
These steps should normally clear your suggestions. But after the above steps, there are still so many people have such questions "My previous searches on Instagram still show up even after clearing my history. How can I stop this?", "when you go to your search bar and type in something but don't fully finish what your typing and random things come up", "My previous searches on Instagram still show up even after clearing my history. How can I stop this?".
However, it means the history is not deleted completely. If you are still getting the previous items in search, follow this solution to remove the Instagram search history permanently.
How to Clear Instagram Search History Permanently By PanFone
Here recommend to use PanFone iOS Eraser to help to wipe the search history of Instagram.
PanFone iOS Eraser is a tool to instantly delete all these junk files to free up more space on your iOS device. It also supports to erase messages, contacts, call history, photos & video, browsing data and more with 0% recovery.
Step 1: Download PanFone iOS Eraser Pro and install it on your PC.
 Download
Win Version
Step 2: Launch the program and connect your iOS device with PC.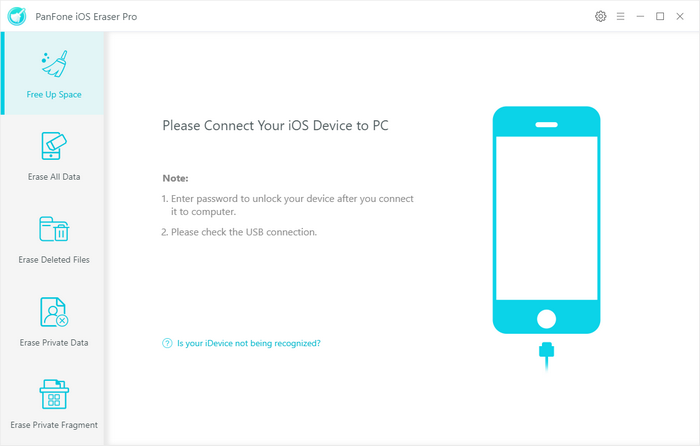 Step 3: Tab "Free Up Space" and then click "Quick Scan" on the right panel.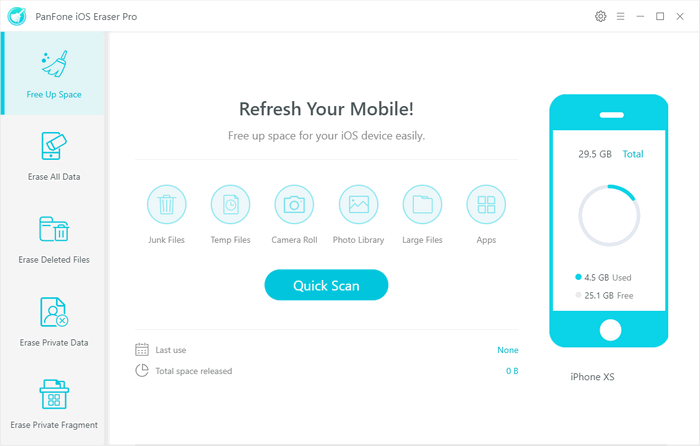 The scan will take few seconds for first time. When it finished, you will see a result list of scan. It shows the spaces taken by App Cache, Junk files, Temporary File, etc.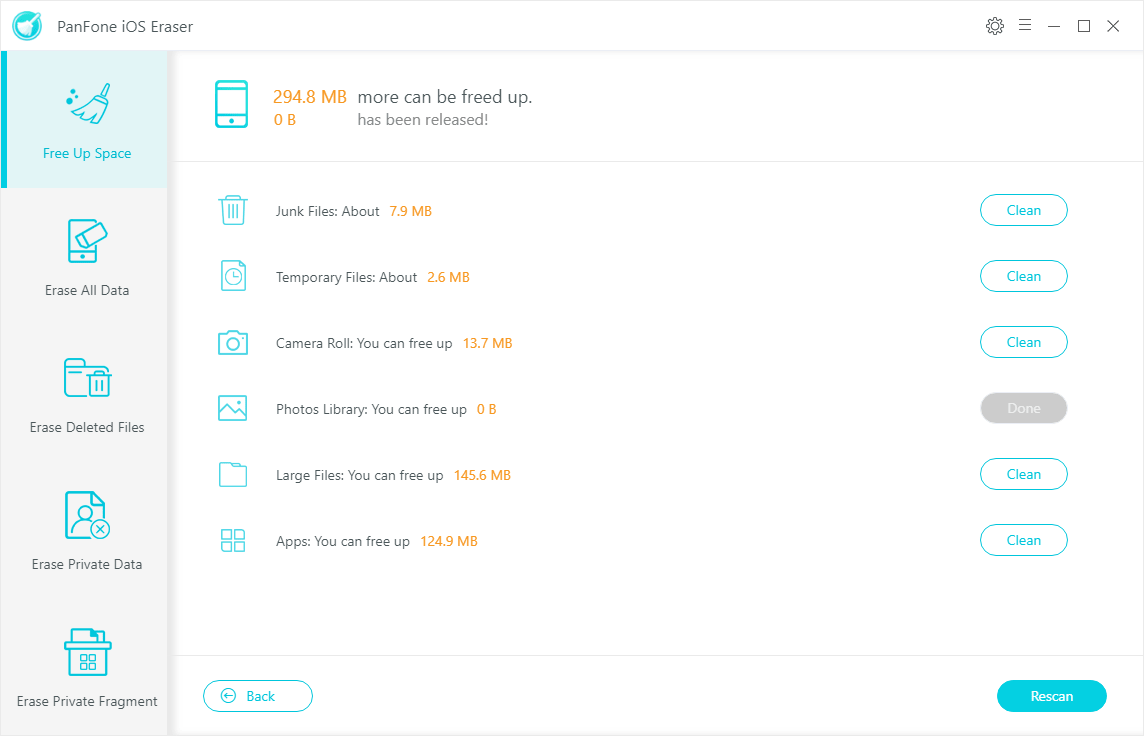 Step 4: Click the button "Clean" beside the "Apps", "Large Files" and "Temporary File". It switches to the details page which has the "Downloaded Files" listed.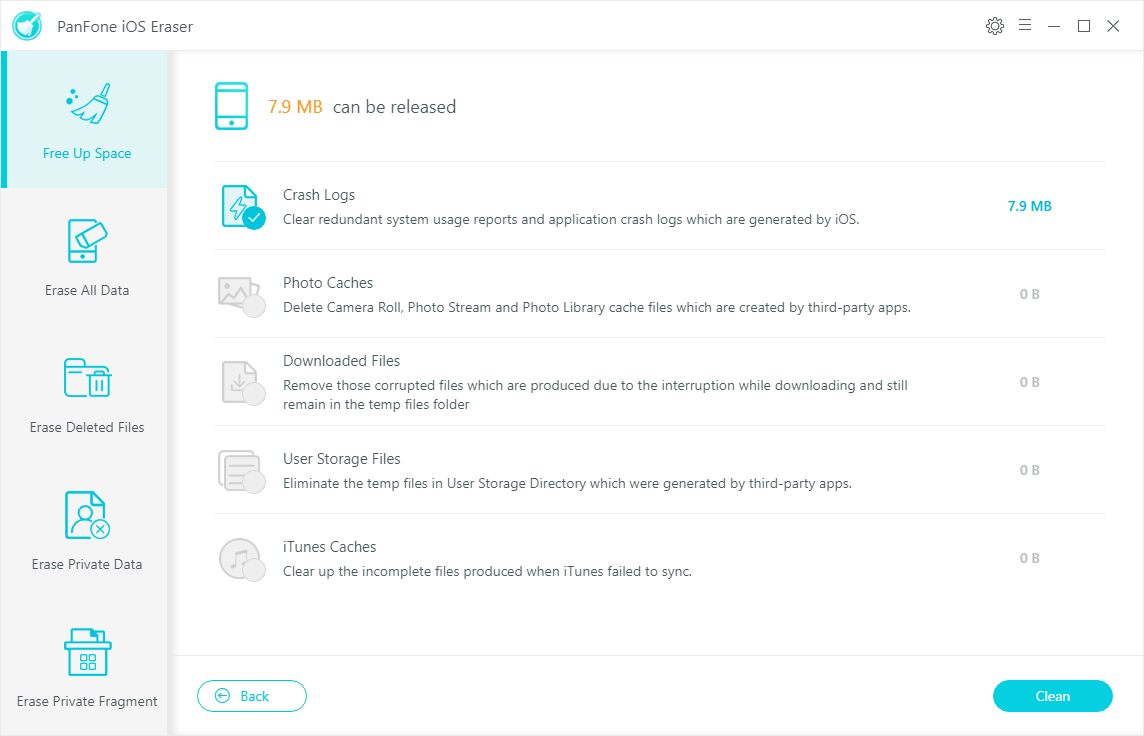 Tab "Clean" and make sure of the deletion. All the downloaded files of Instagram on your iOS device are cleaned.
Step 5: Back to the main interface. Click "Erase Private Fragment" on the left panel. And click "Start" to begin the data scan.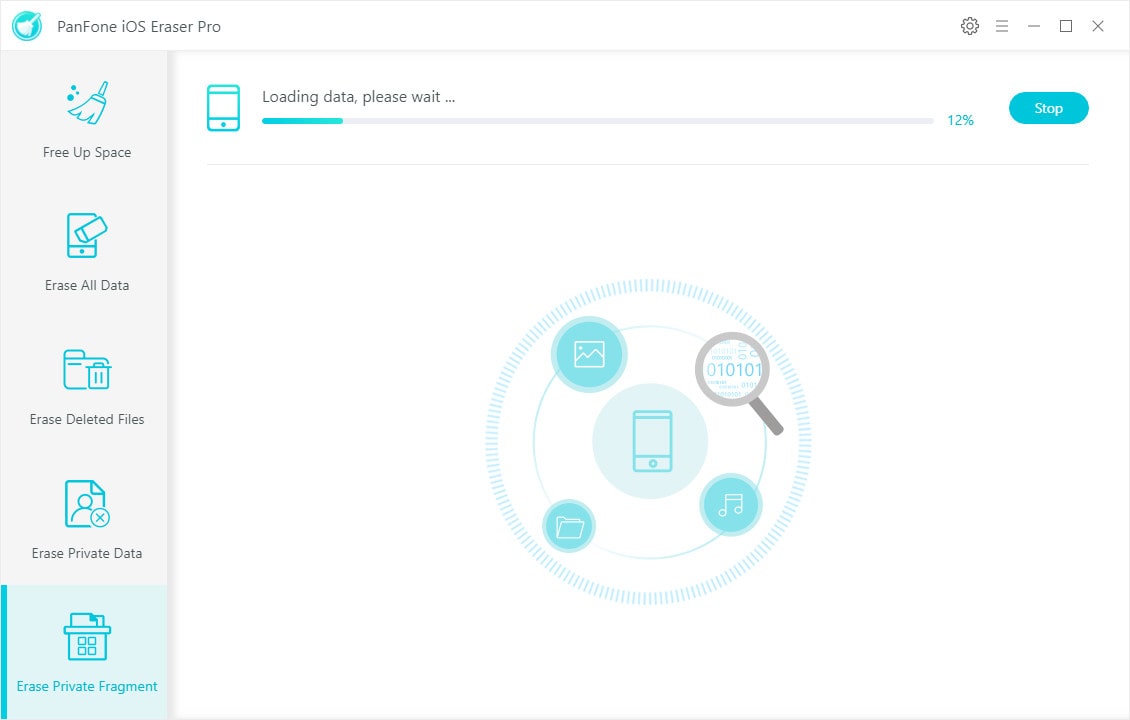 Step 6: When it finish, the Private data will be shown in the result list. Choose "Instagram" and click button "Erase". All the private information are removed.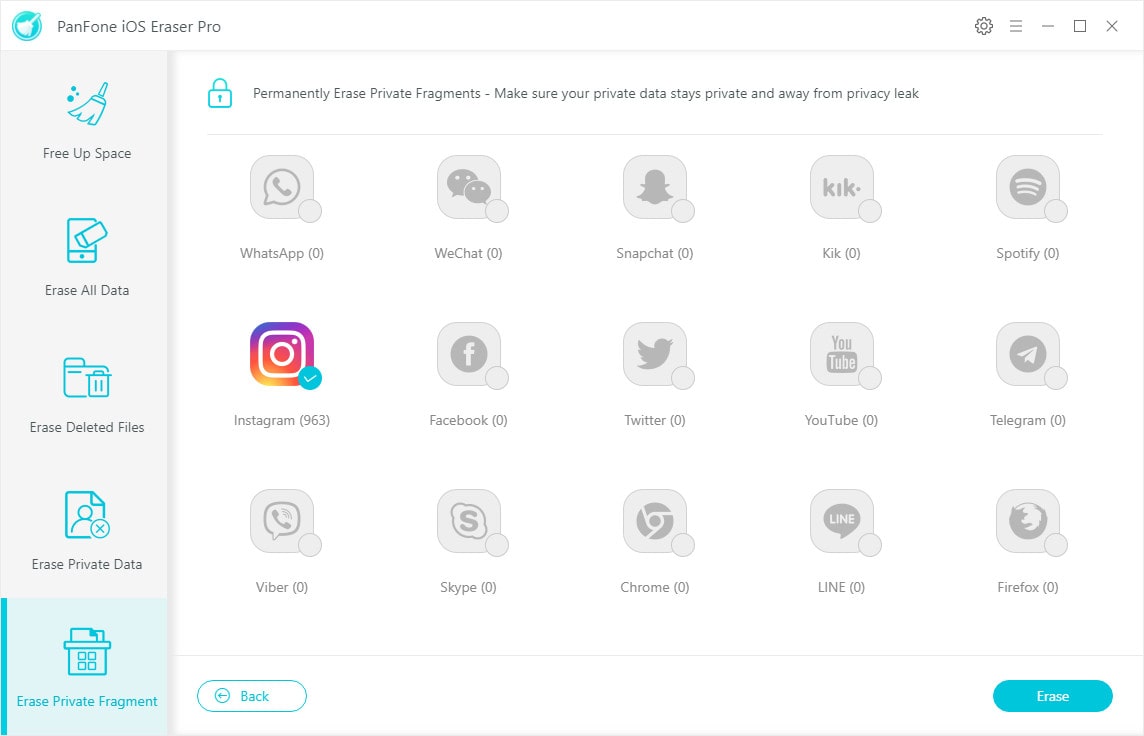 Through the above method, you can remove the search history in Instagram completely. You can try to input words in the search area on Instagram and there will not be the history words you have used.