1 Answers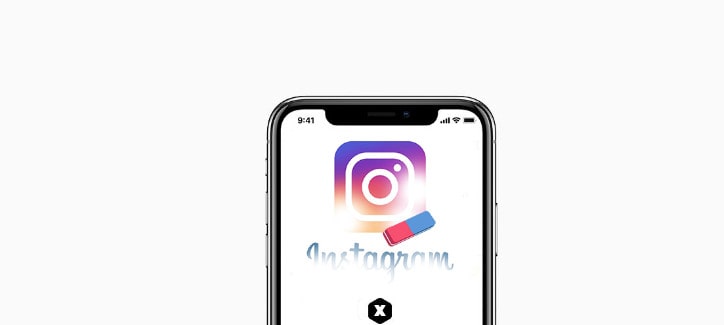 Normally, if we want to delete the private data of Instagram on iPhone, we need to erase all data on this iPhone. But if you do not want delete all data from your iPhone, is there a better choice to remove data of Instagram? Maybe you have tried to remove the app but any Apple device you try and remove app from it will only delete the app, not all the extras that come with. Since it's related to your own privacy, to permanently erase Instagram on device, to get rid of Instagram data permanently – including all preferences, passwords and the like – you need a special and professional tool.
Luckily PanFone iOS Eraser has such a function can scan out all the fragments produced by third-party apps and erase them to protect your privacy.
Features of PanFone iOS Data Eraser
PanFone iOS Data Eraser Pro helps you erase data from iOS device to protect your privacy.
Erase data on iOS device completely with nothing recoverable.
Wipe 10+ social apps data: WhatsApp, LINE, WeChat, Kik etc.
100% secure private data when switching phones.
Erase deleted files and private fragments with no chance to recover.
Clear junk files and speed up iPhone/iPad.
Support for all iOS device running iOS 7 and above (including iPhone XS).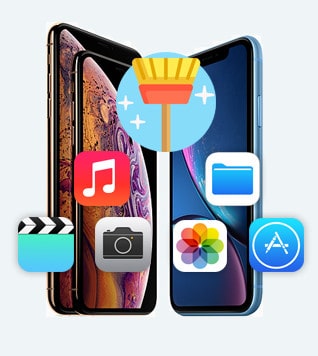 Erase Instagram Private Data By PanFone
Step 1: Click the above button to download PanFone and install it on your PC.
Step 2: Launch PanFone iOS Data Eraser and connect your iPhone to your computer. 
Run the program and connect your iOS device (iPhone, iPad and iPod touch) to your computer via an USB cable. When your devices are connected and recognized by your program, your devices will show in the window as follow.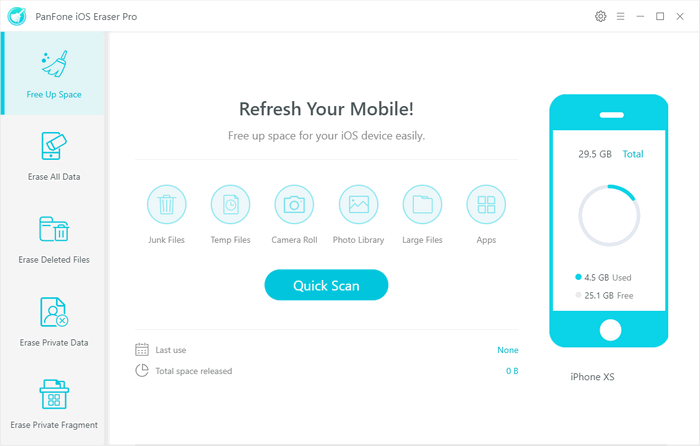 Step 3: Delete the temp file of Instagram. 
By choosing "Free Up Space", you can simply click on "Quick Scan" to do a full scan of your device, or you can click on each option including Junk files, Temp Files, Camera Roll, Photo Library, Large Files and Apps to scan.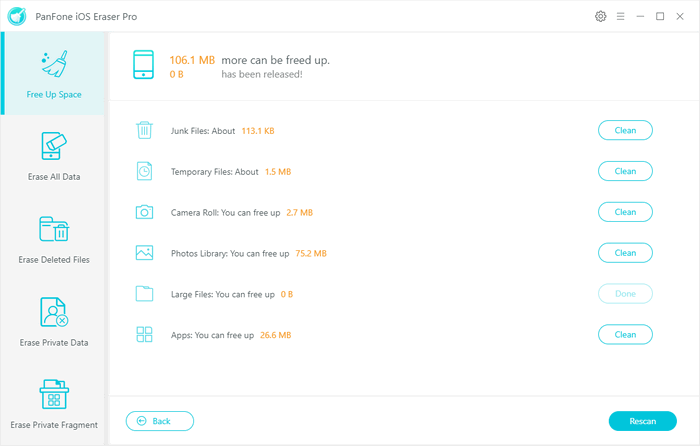 After a while, PanFone will finish scanning your device and list scanning result on the panel. You can choose to clean Temp file and Junk files data to remove the temp files of Instagram on your device.
Step 4: Erase Instagram private data. 
Choose "Erase Private Data" and simply click on the button Erase. The program starts to scan the data.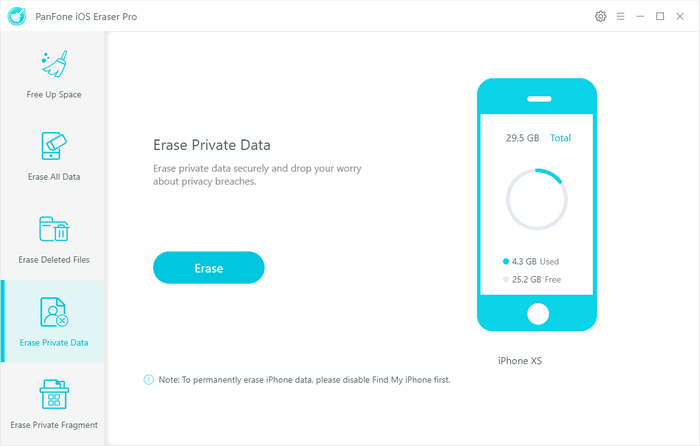 Find photos or videos in Instagram, or any other data you want to remove. Click "Erase Now".
Step 5: Erase Instagram private fragments
Choose "Erase Private Fragment" from the left panel and click button "Erase" to start scan.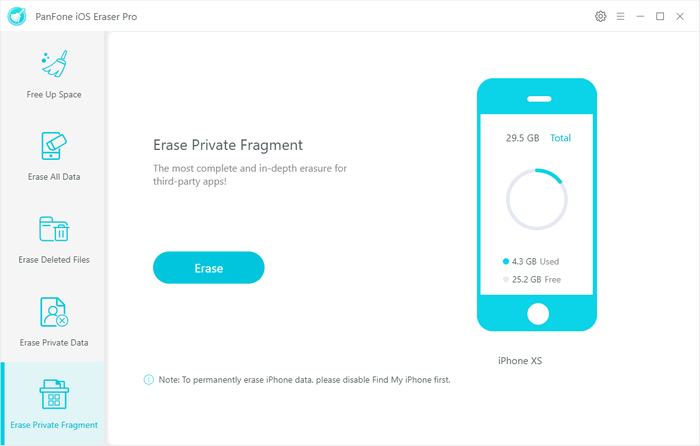 When it finish, the Private data will be shown in the result list. Choose "Instagram" and click button "Erase". All the private information are removed.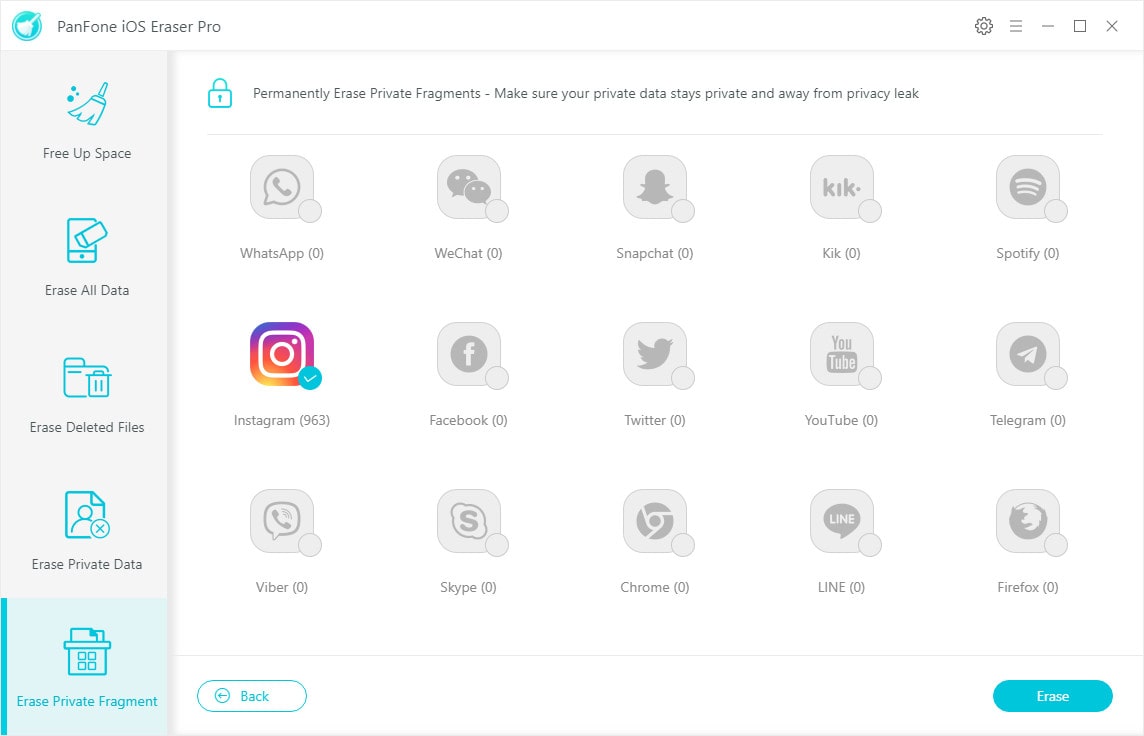 Through the above 5 steps, the privacy data of Instagram will be erased completely and permanently on this devoice. As mentioned at first, the different between erase and remove an app is that removing an app only get rid of the app itself, but certain files, preferences and data is left behind. If you want to get your privacy safety, just The easiest way to do that is to simply follow this guide.