As far as we know, once your Netflix account is closed, any downloaded titles will no longer be available to watch. Although it's easy to understand why the platforms are keen to protect their work, as paid subscribers, it is extremely frustrated that we don't really own what we paid for. So the best way is to download the favourite videos to our PC by tools. And then transfer the videos to Samsung so as to view them anywhere any-time we want. This aim of this article is just to provide such a method of transferring Netflix videos between PC and Samsung for free.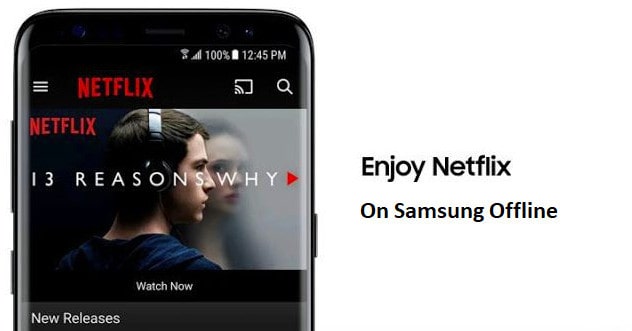 First, if you have not downloaded the video, you may need a tool to get it. For example, use FlixiCam to download the video.
FlixiCam is a professional video downloading program for Netflix, capable of downloading both movies and TV shows from Netflix to computer effortlessly. With the help of such a smart tool, you can enjoy Netflix videos on any of your devices anytime. Click the button to download the latest version of FlixiCam for a try:
 Download FlixiCam
Win Version
Steps
Run FlixiCam
Log in to Netflix Account
Please try to enter any word or video's name in the search box, then there will be a pop-up window prompting you to log in Netflix account.
Input the video's name or link to find it and click the download icon to download it to computer.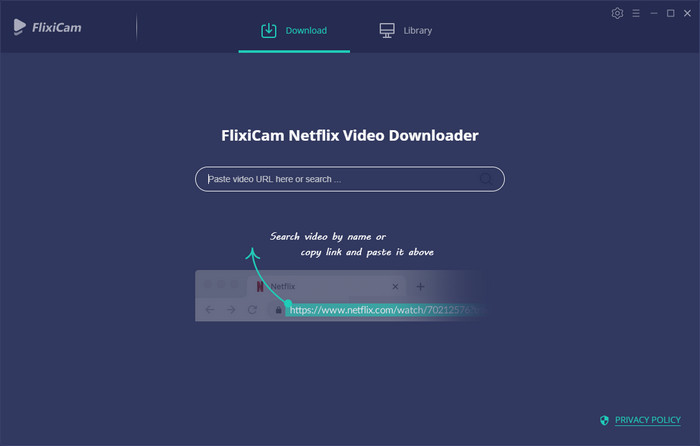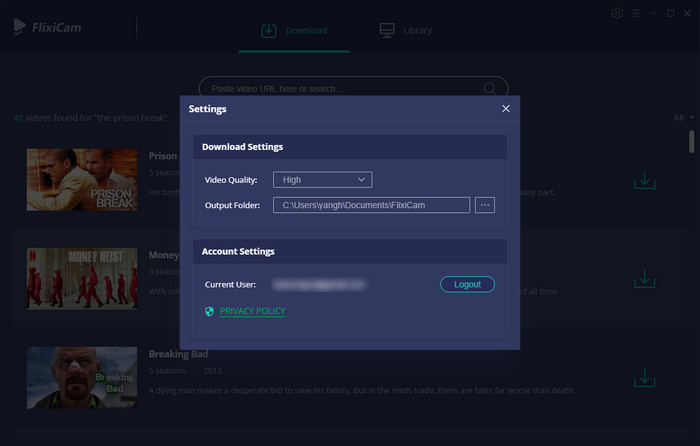 After downloading, you can click on Library to find the well-downloaded Netflix videos on local drive.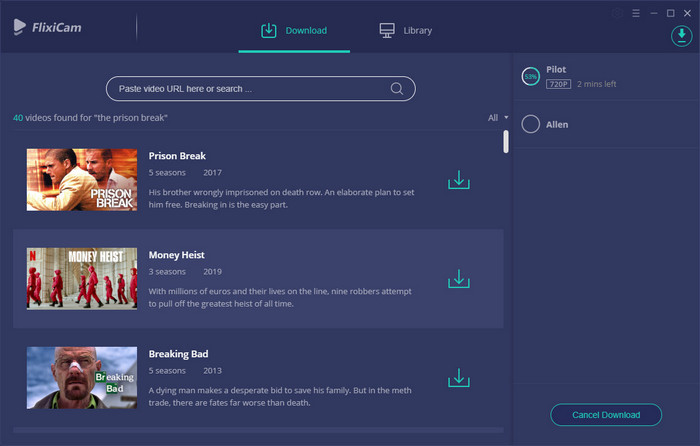 Transfer video to Samsung smart phone
When the videos are ready, we are to transfer them to Samsung smart phone. Here a FREE tool is recommended strongly. It is PanFone Free Mobile Phone Manager.
PanFone Free Mobile Phone Manager is a completely FREE and highly recommended tool to do this transferring work. It supports copying music, movies, photos, apps and other files from PC to iPhone without data-loss. It can:
Easily export or import music, photos, videos, contacts, messages and more between computer and mobile phone.
Backup all the important phone data on PC avoiding loss of data.
Restore the backup files to your mobile phone with one click.
Sort photos with customizable filters, and delete photos in batch.
Fully compatible with Android 9.0 and the latest iOS 13.
Steps to transfer video to Samsung smart phone:
Step 1: Download Free Mobile Phone Manager:
 Download
Win Version
Step 2: Run PanFone Mobile Manager on PC and then connect Samsung smart phone to the computer.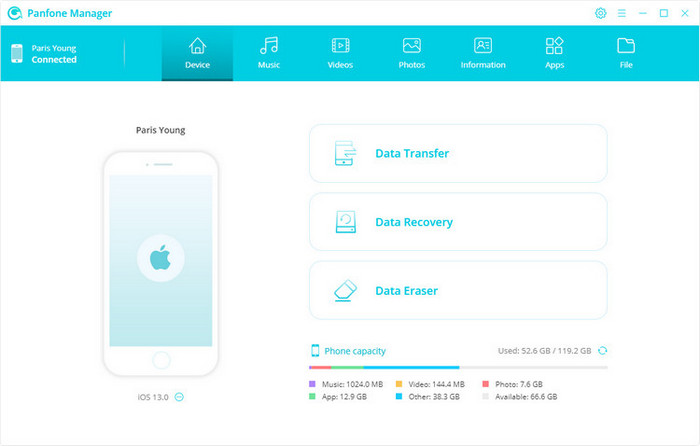 Step 3: Go to the Videos tab. There are 4 options are available: Add, Export, Delete and Refresh. Choose Add and a explorer window will pop up. Browser and choose the video file we just downloaded. Click "Open" to import the downloaded Netflix videos from PC to Samsung smart phone.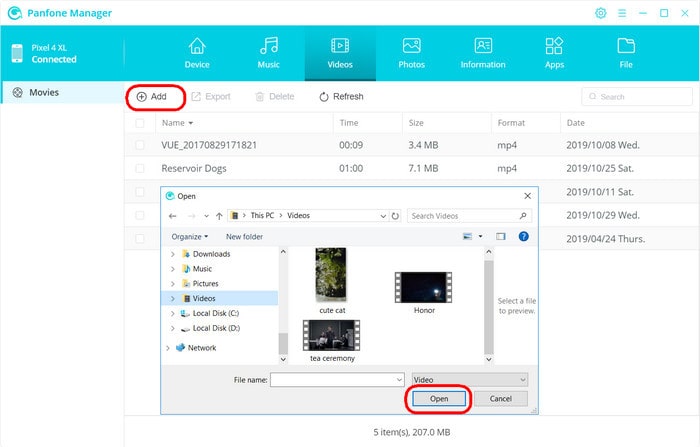 Step 4: Open the video file on the Samsung phone and we can view it anytime off-line forever.
This is the convenience way to keep the favourite movie on our Samsung phone. No matter we are connecting with internet or not, no matter the Netflix account is closed or not, we all can see the video anywhere anytime when we want, with the help of FlixiCam and PanFone Mobile Phone Manager.
 Download
Win Version
Related Articles: